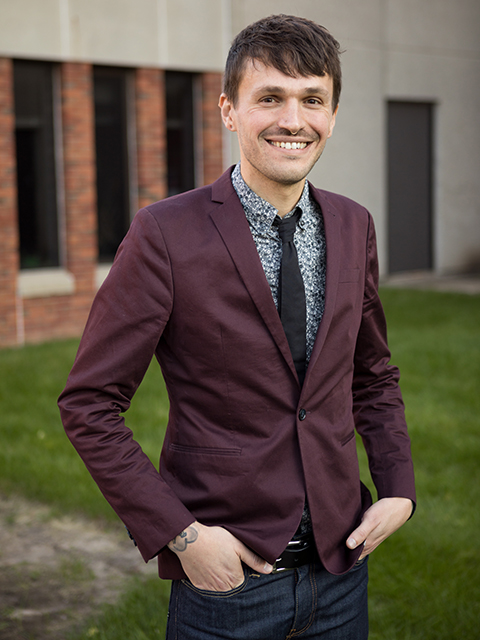 Chris Stedman is a Minneapolis-based writer, speaker, and community organizer. He is the author of IRL (out 10/20/20) and Faitheist, "an intimate and deeply affecting portrait… [that] proves [he is] an activist in the truest sense and one to watch" (Booklist, Starred Review). Chris has appeared on CNN, MSNBC, PBS, and Fox News, and has written for publications including The Guardian, The Atlantic, BuzzFeed, Pitchfork, VICE, CNN, MSNBC, Salon, The Advocate, USA Today, The Huffington Post, The Rumpus, INTO, The LA Review of Books, Catapult, and The Washington Post. He currently writes THREAD, a newsletter exploring the threads connecting online and offline life.
The founding director of the Humanist Center of Minnesota, Chris was previously the founding director of the Yale Humanist Community and a fellow at Yale University, a humanist chaplain at Harvard University, and a content developer and trainer for Interfaith Youth Core. He currently serves as Adjunct Professor in the Department of Religion and Philosophy at Augsburg University and as the Network of ELCA Colleges and universities' 2020-21 visiting lecturer. He also hosts The Other Reader with Chris Stedman, a web series where he interviews authors about a range of issues.
Details magazine named Chris one of "five next-gen gurus who are disrupting religion's status quo" and Mic called him "the millennial who's busting every stereotype about atheists." In 2018 Augsburg University selected him for their annual First Decade Award, which recognizes alumni "who have made significant progress in their professional achievements and contributions to the community" ten years after graduating.